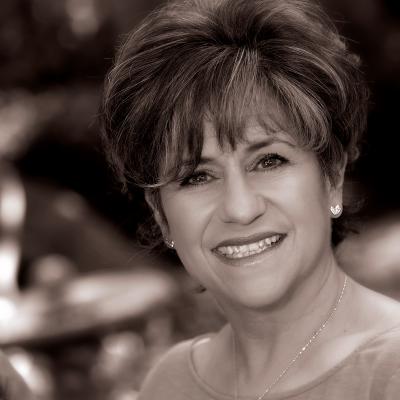 EXECUTIVE COACH — Christine Hazen Molina is the founder and principal of Heartfelt Workforce + Lifeforce. Her unique consulting practice emanates from her passion and commitment to help business owners create caring workplace environments. Her practice includes coaching, team training, public speaking and workshop facilitation for personal and professional development.
For over 20 years, she was the Human Resources Manager and co-owner of her family's successful business, Patio Pools & Spas, Southern Arizona's largest full-service swimming pool/spa business, with sales of $36 million in 2005. During her tenure there, Christine was also involved in Finance, Administrative Leadership and Strategic Planning.
Through her efforts in recruiting and retention, Patio Pools expanded their workforce by 87% during the peak construction boom from 2002 to 2005. In addition, after the downturn in the economy, she and her team facilitated the right-sizing by 30% within 18 months during 2008 and 2009, while still maintaining the integrity and value of the existing team. In her current consulting practice, she has done corporate training with Tucson Federal Credit Union, Aura-Astronomy, DK Advocates, Catalina In-Home Services, Reed's Compounding Pharmacy and other Tucson businesses.
SPECIALTIES
---
Emotional Intelligence, Team Engagement, Communication Skills, Professional Development, Personal Development, Workshop Facilitation, Public Speaking, Entrepreneurship, Family Business Dynamics, Social Media Strategy, Group Coaching Certification, Karen Cappello Coaching; Business and Online Marketing Strategy, Marie Forleo International B-School
INDUSTRY BACKGROUND & EDUCATION
---
Emotional Intelligence, Team Engagement, Communication Skills, Professional Development, Personal Development, Workshop Facilitation, Public Speaking, Entrepreneurship, Family Business Dynamics, Social Media Strategy, Group Coaching Certification, Karen Cappello Coaching; Business and Online Marketing Strategy, Marie Forleo International B-School
Responsible for recruitment and maintenance of 350 team members for all departmental classifications, benefits administration, compensation, workforce development, performance management, employee relations and occupational health and safety
Responsible for development of ISO 9000/9001 documentation for the Human Resources Department
Development and administration of Corporate Training Program and procurement of a grant from Arizona Department of Commerce
Responsible for the creation of formal job descriptions for over 50 job categories
Created, trained and facilitated a formal Performance Management System companywide
Instructor for course in Emotional Intelligence through the University of Arizona Outreach College Fall 2013