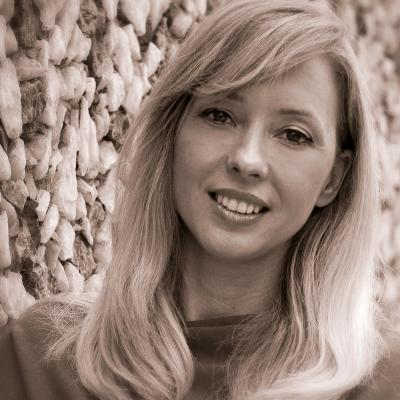 EXECUTIVE COACH — Deborah Goldberg brings over 15 years of Sales, Marketing and International Business experience to her executive coaching practice. Deborah has worked with Fortune 500s, such as Electronic Data Systems (an HP company), Honda Motor Co., Inc., Procter & Gamble and Synthes (a Johnson & Johnson Company). She is dedicated to continuous learning and subscribes to the tenet of learning by doing.
Deborah completed her MBA as a Rotary International Ambassadorial Scholar in Brazil and returned to the US to put her education to work. She learned about every facet of large corporations from the supply chain and inventory management to manufacturing, sales, advertising and public relations through participation in the prestigious Management Trainee program at Honda Motor Co., Inc. Deborah merges her experience in industries ranging from Information Technology to Medical Devices with her coaching practice to assist executives in leading more effective lives in the workplace and at home.
Prior to this, Deborah was the Director of Sales at Orthofix, Inc., responsible for handling some of the organization's largest OUS accounts, developing monthly and yearly sales strategies, negotiating pricing as well as tender market bids and responsible for surgeon training programs. Deborah is tri-lingual—Portuguese, Spanish and English–and has worked with international clients from Asia, Latin America and Europe, utilizing her cultural versatility to transform obstacles into opportunities, regardless of the perceived barriers to communication.
SPECIALTIES
---
Leadership, Communication Skills, Emotional Intelligence, Negotiations, Integrity Selling, Business Strategy, Conflict Resolution, Leading Organizational Change, New Leader Integration, Developing Effective Teams, Career Transition, Career Development, Professional Coaching Certificate, University of Santa Monica.
INDUSTRY BACKGROUND & EDUCATION
---
Expertise in Information Technology, Automotive, Pharmaceutical and Medical industries. Bachelors Degree in Psychology, University of California, Berkeley; MBA, Pontificia Universidade Catolica, Rio de Janeiro as a Rotary International Ambassadorial Scholar; Masters in Psychology, University of Santa Monica.
Targeted for leadership roles at Fortune 500 companies based on performance.
Ranked in the top 1% of sales team at a major Fortune 500.
Achieved 93% of quota within first 7 months in a new territory.
Increased sales by more than 421% during first year in territory.
The only representative in the West Region to increase sales across all categories.
Promoted and given a territory expansion within the first five months with the company.
Collaborated with #1 customer to roll-out surgeon education, sales training and marketing initiatives to grow business throughout Latin America.
Ranked #1 out of 11 team members.
Achieved more than 62% market share out of 5 competitors