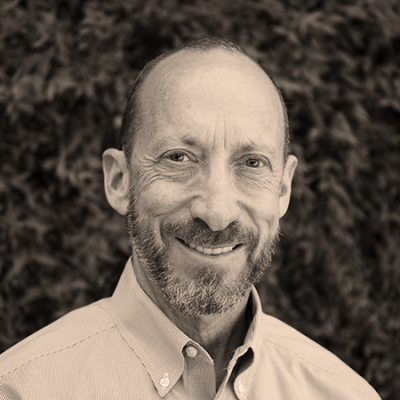 Jere Friedman weaves together a lifetime of business, legal, and entrepreneurial skills and training along with artistic expression and creativity to create a dynamic coaching experience for his clients. Jere gently but firmly supports his clients as they walk their own path toward fulfillment, joy, and inner peace. He assists his clients in creating transformative yet practical, real-world solutions to the challenges they face at work, home, and other aspects of their lives.
Jere has been a practicing attorney since 1993. He has worked at law firms ranging in size from one of the largest international law firms in the world to small, boutique firms to his own solo practice. His practice is focused on corporate transactional work, specializing in securities offerings and mergers & acquisitions as well as more general corporate matters. Over the years he has handled public offerings and private placements of corporate stock and debt, venture capital transactions, public and private company M&A transactions, and related corporate work. Jere began his coaching career in 2012 in order to support attorneys, other professionals, and business leaders struggling with issues such as burnout, work/life balance, lack of fulfillment, and relationship issues. He quickly learned that he is able to distinguish himself by combining his coaching skills with his legal expertise and business experience.
Before law school, Jere had a career in a family-owned commercial real estate development and management company. Prior to that, Jere trained as a cabinetmaker and founded his own business building original design, custom made furniture and cabinets and restoring antique furniture. He brings his lifetime of business, entrepreneurial, and professional experience into every coaching session.
SPECIALTIES
---
In addition to his professional experience described above, Jere holds a Masters' degree in Spiritual Psychology and is a Certified Meditation and Mindfulness Instructor, a certified Breathwork Healer, an ordained minister, and is considered one of the foremost gong players and sound healers in the world. As a coach, teacher, speaker, and facilitator, Jere leads classes, workshops, and seminars in corporate settings, law firms and other professional organizations, the general public, and one-on-one and small group settings. Topics include meditation and mindfulness, work/life balance, mindful listening, Spiritual Psychology, conscious leadership, spirituality, reclaiming your life from burnout, enhanced relationships, and overcoming anger.
INDUSTRY BACKGROUND & EDUCATION
---
Bachelor of Science, cum laude (Finance and Accounting), University of South Alabama (Beta Gamma Sigma); Juris Doctor, magna cum laude, Georgetown University Law Center (Order of the Coif); M.A. in Spiritual Psychology, University of Santa Monica; 200-hour Certified Meditation and Mindfulness Instructor; certified Breathwork Healer.
"As an attorney, I have experienced – and overcome – tremendous stress and burnout and I've witnessed many of my colleagues struggling with similar issues. I have personally experienced the transformational rewards of reduced stress, increased inner peace and calm, enhanced relationships, improved focus and efficiency, heightened intuition, and living a more authentic life. These benefits became available when I took small but meaningful steps to proactively assert dominion over my inner life. Some of my greatest joys as a coach, teacher and leader come when I witness the people I'm working with experience authentic joy and fulfillment in their lives."
Panelist for presentations at State Bar of Arizona Annual Conventions 2011 – 2014 including "Beyond Burnout," "Meditation and Mindfulness for Attorneys," and "Welcoming Wellness."
Panelist and presenter at "Lawyers as Peacemakers and Healers" conferences (2012 and 2013)
"I believe that my greatest accomplishment is the incredible, loving, and ever-deepening relationships that I've created with my wife, Ellen (also a DCC Executive Coach), my children and step-children, and with other loved ones and friends. These relationships are much more fulfilling and rewarding to me than any accomplishments on the material plane."