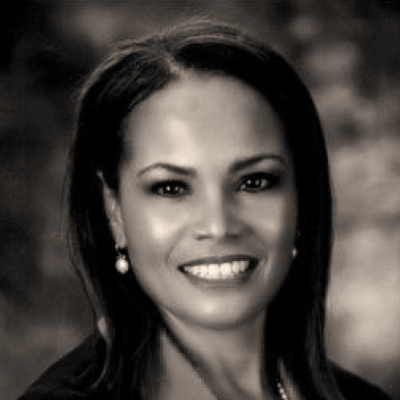 Paula Adams brings over 25 years of public sector Human Resources experience with extensive managerial assignments leading labor relations, employee relations, equal employment opportunity and contract negotiations. Paula is well known for thinking strategically, contributing a constructive point-of view, dissecting organizational barriers and applying active listening. Paula has been a leader on a few strategic planning design teams and held a leadership role organizational cultural shifting to foster diversity and inclusion in the workplace.
For 21 years, Paula had a leadership role for Los Angeles World Airports (LAWA), one of the largest airport complexes in the world. LAWA with it's two airports – both unique – provided her with an opportunity to develop a culture that values excellence in guest service and embed in LAWA's workforce employee training and professional development which ensured excellent guest service. Paula was the first female Human Resources Director at LAWA, the first female Director of Airports Administration and the first Equity and Inclusion Officer at LAWA.
SPECIALTIES
---
An established and credible leader with Human Resources – Paula is someone managers will look to, seek Human Resources advice from, and want to emulate. Paula has expert experience with labor and personnel management policies and procedures, performance management, leave of absence and return to work program management, overseeing all aspects of human resource management, policies, and operations and providing strategic support to ensure adherence and compliance with the State of California's civil service rules and regulations.
INDUSTRY BACKGROUND & EDUCATION
---
Public sector Human Resources and Organization Administration. Bachelor's Degree in Business Economics, UC Santa Barbara; Master's Degree in Public Administration, California State Dominguez Hills; Certificate in Corporate Litigation. UCLA Extension.
2020-2021 President-elect, Western Region International Public Management Association
2019-2020 2nd Vice President, Western Region International Public Management Association
2016-2017 Immediate Past President, Southern Calif. Public Mgmt Association – Human Resources
2015-2016 Past President, Southern Calif. Public Management Association – Human Resources
2014-2015 President, Southern Calif. Pubic Management Association – Human Resources
2013-2014 President-Elect, Southern Calif. Pubic Management Association – Human Resources
2011-2013 Director at Large, Southern Calif. Pubic Management Association – Human Resources