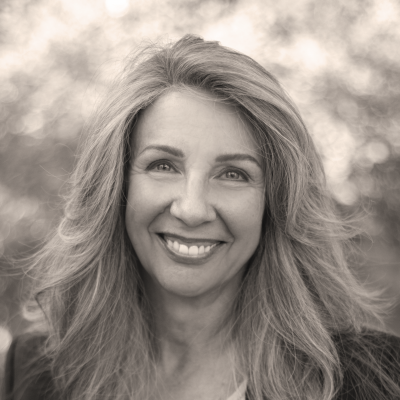 30+ year Executive in Financial and Banking Institutions
Data-driven, process focused executive coaching
Increased productivity and process improvement across divisions and teams
Wendy's on the ground executive experience with over 15 company's means she has been in your shoes, understands your challenges and knows how to coach you through them. Her engaging, hands-on work with teams and individuals unleashes untapped potential, refines underdeveloped skill sets, and builds next-generation leaders.
SPECIALTIES
---
After decades of managing diversified teams and eight-figure budgets at Financial and Banking Fortune 500 companies, Wendy built Carrick Culture Consulting to empower world-class leaders to achieve performance and process excellence. Utilizing data and analytics, she guides executives in leveraging their most important assets — their people — and improving systems for efficient outcomes.One of Wendy's strongest assets is her instinctive ability to identify productivity leaks in "people processes." Her work with process and teams provides an additional corporate bedrock of productivity. It has led to her reputation for both strengthening leadership competencies AND creating 180-degree changes in underperforming divisions.
INDUSTRY BACKGROUND & EDUCATION
---
Bachelor of Science, Human Resource Management
Wendy is certified to facilitate and coach using a variety of tools and techniques. Wendy's certifications include:
Situational Leadership® II (SLII®)
DiSC® Profiles
Myers Briggs Type Indicator
Gallup Strengths Finder
The Five Behaviors of Cohesive Teams
Consulted on a variety of leadership development programs for a bio-tech company that included administering 360 assessments, leadership training delivery, and executive coaching and consulting with the leadership team to improve their people processes. Our focus was to help executives and managers achieve inclusive, synergistic collaboration among themselves and their employees resulting in improved self-awareness, better team collaboration and communication at all levels, greater support of the corporate mission and goals and a 28% increase in employee satisfaction in the first six months.
Consulted with a senior level IT division at a Fortune 100 financial institution. Created and executes development plans of 13 top employees successfully resulting in improved team collaboration and process efficiencies which contributed to a 32 % increase in revenues.
Provided executive coaching to individuals to help them understand the influence they have on others by helping them improve their emotional intelligence and the ability to adjust their communication style to meet the needs of others. Improving leadership agility, team work and increased productivity.
Developed management strategy that facilitated cross-functional collaboration among product and service groups contributing to 37% increase in sales revenue.
Worked closely with senior leadership to develop strategic vision focused on grooming deep bench of world-class leaders. Redefined competencies, reengineered training objectives, and streamlined delivery methods. Developed career progression roadmaps, linking to consolidated training offerings. This improved talent development metrics 32%, increased career progression planning 49%.