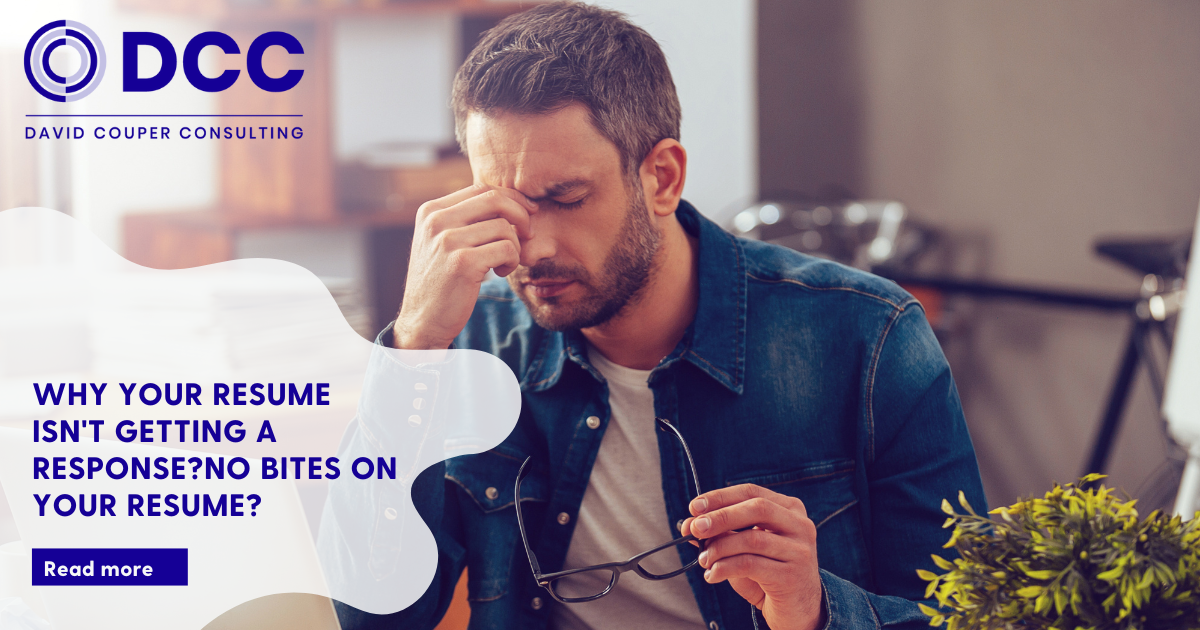 3 Reasons Why Your Resume Isn't Getting A Response
Writing a resume seems like an easy task, yet it can be incredibly difficult to get it right. Crafting a perfect resume that highlights your skills and accomplishments takes time, effort, and an attention to detail. If you've been applying to jobs relentlessly, but have received no response from hiring managers, it's time to take a closer look at your resume. Here are 3 reasons why your resume may not be getting you the response you want and how to fix them.
10 reasons why
1️⃣ Lack of Focus: One of the biggest issues with resumes is that they lack focus. In other words, they meander around without a clear objective. Hiring managers want to be able to quickly see what you're all about, so make it clear what your goal is. Be specific about the type of position you're seeking and tailor your resume to meet the needs of that job. Use keywords and phrases from the job listing, and tailor your skills and experience to the requirements of the job. This will help your resume get past the automated applicant tracking systems (ATS) that many companies now use to weed out unqualified candidates.
2️⃣ Poor Formatting: In addition to being focused, a great resume must also be well-formatted. Hiring managers don't want to look at a mess of text, so it's important to make your resume easy to read. Use a simple font, such as Arial or Times New Roman, and stick to black or dark gray for the text. Format your resume into clear sections, such as experience, education, and skills. Use bullet points and bold text to highlight key points. Finally, always ensure that your resume looks visually pleasing by checking it multiple times for formatting errors.
3️⃣ No Clear Achievements: The final reason your resume may not be getting a response is that it doesn't contain clear achievements. Hiring managers want to know what you can bring to the table, so it's important to showcase your achievements in your previous positions. Instead of simply listing your job responsibilities, highlight the quantifiable results that you have achieved. For example, if you increased sales by 30%, mention that figure in your resume. This demonstrates that you're a valuable asset to the company and can bring results.
Final Thoughts
 In conclusion, your resume is your calling card. It's the first thing that a hiring manager will see, so you need it to be perfect. By focusing your resume, formatting it clearly, and showcasing your achievements, you will boost your chances of landing that job you've been dreaming of. Take the time to create a well-crafted and targeted resume, and soon you'll be hearing from those hiring managers. Good luck!.🔥
⏭️ Learn more about DCC's Career Development program: https://coaching.davidcouperconsulting.com/