How It All Started—Answering The Calling Of My Heart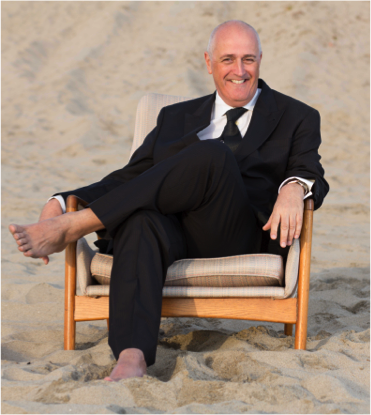 I had been coaching and developing talent management solutions for over twenty years,
but with another company, always keeping my team small as it was comfortable and felt easier to play it safe. But I had a persistent yearning in my heart to play bigger, and when I was confronted with the loss of my soulmate, I knew I had to step out of my comfort zone and into my power.
November 25, 2012 started out as a happy day in a bright and sunny paradise. Then, one event took place that turned my entire world upside down and led me to step into the leadership role that I was destined to assume.
Around 11:00 a.m., as I lay on the warm white sand of a Hawaiian beach, my partner and our then seven-year-old son could be seen snorkeling in the surf. Suddenly, my proud gaze turned instantly into panic when I realized that my soulmate of fourteen years seemed to be in trouble. Even though I swam out as quickly as I could, he was already unconscious by the time that I reached him.
Four hours later, the love of my life quietly passed away.
How could I continue on?
Walking out on the hotel balcony, overlooking the cold ocean that had just swallowed our family whole, I was painfully aware of the reality that I had 100% of the bills to pay and only 50% of the income. I had to figure out how to bridge the gap and I wondered if I should give up then and there.
But I wasn't willing to give up, so the only choice I had was to step into my power and manifest a new future. Embarking on scary, uncharted territory, I found the courage I needed to transform my life, as I knew it.
I realized that I no longer had time to avoid my life's purpose. There were no more excuses, and there was no further room for compromising my or my son's future. It was time to claim my role as a global leader—transforming organizations and supporting people in leading more happier, fulfilling lives.
That's when I created David Couper Consulting.

We Believe
that People are the Real Bottom LineTM
empowered, engaged, conscious people transform the workplace and the world.
We Serve
organizations by connecting People to a bigger vision, unlocking individual potential, and converting it into realized talent.

We Cultivate
performance-based talent development though using practical, experiential, heart-centered learning tools and techniques.
See What Our Clients Have To Say About Us
As the leader of an executive team, working with my coach to compare and contrast my strengths with the strengths of each member of the team has helped to manage team interactions and assignments more effectively. I can guide discussions more effectively, and I can ensure the right people with the right strengths are assigned to the right tasks.

Mitch Rutledge
Kaiser Permanente Vision Essentials
The greatest learning and beneficial insight I discovered through the DCC Coaching Program is the power of thoughtfully exploring situations deeply, not as they always present for a better outcome. I've experienced an increased attention to presence, mindfulness and self-care. I'm leading from the heart and head. I believe other employees and/or leaders would benefit in the ways I have through the coaching by learning techniques for responding vs. reacting during stressful work situations and personal, authentic accountability. -Carol Aaron, Senior VP of Culture and People,

Carol Aaron
Senior VP of Culture and People, PeaceHealth
This is a radically different way to support Leaders in their growth, offering a generosity of spirit and compassion in guiding leaders to embrace their best self amidst change and chaos!

Coaching Participant, PeaceHealth
David Couper delivered team building, communication, conflict resolution, diversity, and performance management coaching for us. He worked with frontline employees, supervisors, and managers. His delivery style and humor was exceedingly effective with these groups, especially the senior classes. He was flexible and responsive to our needs and greatly helped the roll out of our training programs.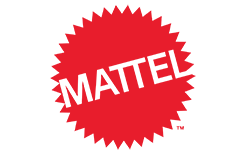 Ann Adams
Mattel
David's keen insight and penetrating questions enable him to uncover how one's innermost feelings can reveal unique opportunities for accelerated success.

Gena Downey
Walt Disney Motion Pictures
The coaching program has exceeded all my expectations! It has made a tremendous difference every day that I'm at work. I have learned new skills to better communicate with my patients and my co-workers and have really experienced more joy and peace during the work day. This has also extended into a much more peaceful and less chaotic family life too. All the stress that I used to experience and then carry back home with me, now I know how to better manage those situations and not let them affect the rest of my day.

Serena
Coaching Program Participant, Kaiser Permanente Vision Essentials
As a trainer, project manager, and coach, David has mastered the difficult and delicate balance required to keep tight deadlines, produce challenging, and creative work while, at the same time, act as a highly motivating influence on his teams and colleagues. I wholeheartedly recommend him for his coaching skills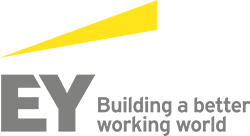 Mary Jo Calderon
Ernst & Young (France)
I now know how to look for individual strengths within each of my team members and not assume that all people are the same or should be the same. I recognize that everyone has differing awareness levels and skill sets and I know how to meet them where they are and help bring out the best in what they have to offer our team and our company. I do this by seeing the big picture, yet I know how to break down the path to organizational change into baby steps now.

Stephanie
Coaching Program Participant, Kaiser Permanente Vision Essentials
Among David's vast skills is the ability to listen, and then ask the appropriate questions to help an individual find the correct answer. He is knowledge about people, workplaces, and all kinds of situations that workers face today. He is able to help people fully realize their potential. I value his expertise highly and would recommend him as a great resource to any organization.

Dee McKinsey
Red Cross