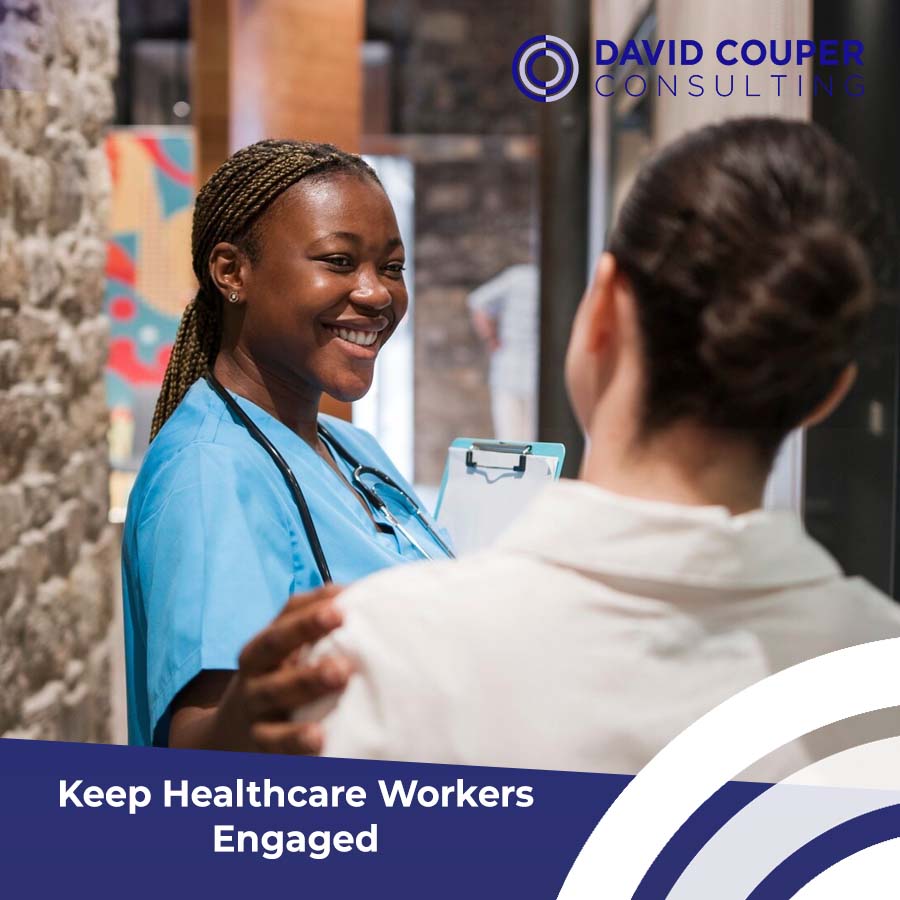 Are your Healthcare workers engaged?
As a leader, you need to ensure that your healthcare workers are motivated, satisfied, and productive in their roles; they are more likely to provide better patient care, have improved job satisfaction, and be more likely to stay as part of your team. Here are ways you can keep your healthcare workers engaged.
✅ Recognize your staff. Offer regular opportunities for recognition and rewards to acknowledge the hard work and achievements of staff.
✅ Promote DEI. Create a supportive and inclusive culture that promotes diversity, equity, and inclusion.
✅ Upskill. Offer opportunities for your team to advance their education and learn new and specialized skills.
✅ Improve processes. Encourage your team to share their ideas and suggestions for improving internal processes.
✅ Prioritize well-being. Provide resources and support for staff to maintain their mental and physical well-being.
✅ Offer flexible scheduling. Options to accommodate the needs of your team with families and care responsibilities.
✅ Pay their worth. Offer competitive compensation and benefit packages if possible.
✅ Lend a hand. Allow your team to be involved in community outreach and volunteer work. Helping others is the most amazing stress reliever.
✅ Get surveyed. Let your team provide feedback and take action to address their concerns. Make sure that it's anonymous. Foster a culture of open communication and collaboration.
✅ Align goals. Impart and align your team on the organization's goals and progress towards achieving them.
By implementing these strategies, healthcare organizations can create a positive work environment that supports and engages their staff; the ultimate goal is to create a culture of engagement where everyone has invested in the organization's success and the patients it serves. But no matter how many suggestions and tips we include, it does nothing if the changes they promote do not become part of the healthcare institution's culture. DCC's Healthcare Now knows how to keep your team engaged and happy.
Our program begins with analyzing the needs of your healthcare institution and targeting it directly, customizing the steps to what your culture needs, and finding the right solution through our pillars of self-care, resilience building, communication, and teamwork. Let us find the right solution for you today.