Professional Coaching & Training
The Fundamentals of People Development 
Coaching is at the heart of DCC's service offerings. We get to the heart of the matter, so we get to the heart of your people.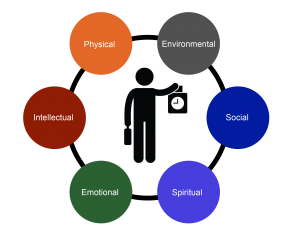 Our coaches work on a deep level utilizing the DCC "Inside Out" Approach where we support people in doing the inner work in order to transform outer results. We simply Connect the Dots™. We take into account the whole person, not just the worker.
Physical
Environmental
Social
Spiritual
Emotional
Intellectual
DCC has over 50 coaches as part of its WIN™ Coaching Network. Our coaches have deep business experience as senior executives or as entrepreneurs, many years of industry experience, and an ability to work with clients to claim their purpose and potential. Working with a trained DCC Coach is transformational on all levels.
Coaching starts out with assessment and then a detailed plan of action. DCC partners with senior management on outcomes and reports back on those while maintaining the crucial client confidentiality. 1:1 Personal and Group Coaching can produce outstanding results in morale, productivity, quality, customer or patient satisfaction, and revenue generation.
Working with a large HMO DCC coached 100 managers and key contributors. The value of the coaching was rated at 9 out of 10 and there were significant results in patient satisfaction, teamwork, motivation, and quality. Employee Satisfaction/Engagement increased overall too.
Top areas that leaders cite as experiencing the most growth as a result of coaching are: Communication Skills (52%), Improving Relationship with Colleagues (36%), and Stress Management Skills (31%).
Over 80% agree that their participation in the coaching program is helping to create an environment of greater respect and trust. Overall, they rate the value received from the coaching program as 9, and the impact of coaching on strengthening their leadership as 8 (on a scale of 1 to 10).
After coaching participants felt they were better able to:
Communicate and collaborate better at work (39%), Drive more strongly for results and support my team's development (26%), Champion change & be accountable (16%) 
---
Employee Development
DCC works within all levels of an organization from the newest to the most senior employee and everyone in between.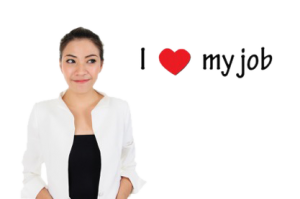 For some people, Employee Development often means a series of workshops. Although this can be a valuable part of development, we believe this method leads only into the entryway of a more systematic and systemic approach.
We have discovered the most effective Employee Development program requires small amounts of content, reinforced by 1:1 personal or group coaching, and integrated into the culture through action learning and experiential activities.
David Couper helped to create a core curriculum for over 5000 new entrants to a large professional services firm. The curriculum was designed to build both technical and interpersonal skills for a global audience. As part of the program David Couper oversaw the development of classroom, self-study, video and online support. The program consistently scored well with participants and built a consistent worldwide skill level. A key success factor was the partnering of professional facilitators with experienced managers from the field in the delivery of the material. This showed the commitment of management to training and gave validity and authenticity to the content.
---
Custom Instructional Design
David Couper has designed training for over 20 years and is well placed to mentor and lead his Curriculum Development Team. In 1996, David founded his instructional design and coaching consulting practice with offices in both Los Angeles and London. He has designed programs on leadership, employee development, cross-cultural communication, and sales and has been engaged by organizations in a wide range of industries, including AT&T, Arco, BP, Allied Signal, Bright Medical, Halifax Building Society, Miller Brewing Company, Nestle, Rolls Royce (UK), Toyota, and Warner Bros.
David Couper worked with Arthur Andersen in London where he was part of the team that created a needs analysis for Asia and Europe. He then developed training programs for clients such as Rolls Royce, Halifax Bank, Ford (Europe,) and the Post Office. One program designed for the Alliance & Leicester Building Society—a major financial institution in the UK—was identified as responsible for a 30% increase in sales for the Alliance & Leicester. In the US, David Couper continued to develop training and organizational development programs for major clients. One of his programs, which explored the uses of the Internet, was awarded "Best Program in the US" by TelCon.
---
Workshops & Programs
Need support finding the best solution? Contact our team to build a personalized plan.