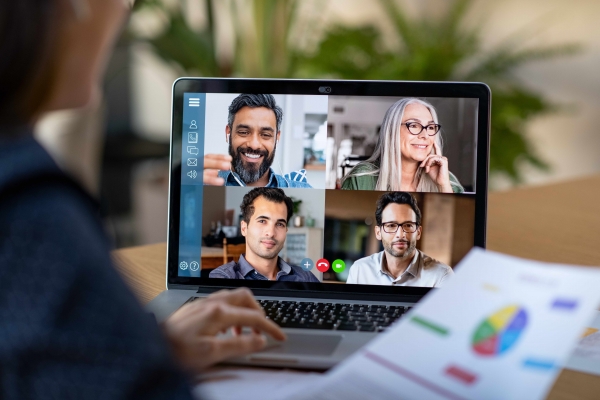 Last week, we announced part of our anonymous survey results to our colleagues to understand more about the impact of the events of 2020. For the previous post, click here.
This week, we're unpacking the answers regarding company COVID-19 responses and the change to remote work.
Response to COVID-19
What's on everyone's mind is how to deal with the current moment. Here's a summary of how those that answered our survey are responding.
Change to remote work
Emphasis on employee wellness offerings including mandatory time blocking, daycare provided, increased wellness and vacation days
Downsizing, pay cuts, jettisoning costs to get through 2020
Pivoting business to a new offering
Focus on forward-looking contingency planning
Many mentioned upper management ignored requests for increased communication or suffered from a general lack of communication. Several said nothing had changed to respond to the current moment. The majority (57%) indicated updates once a week regarding a company's COVID-19 response.
Remote Work
Before COVID-19, 46% of those surveyed worked from home 25% of their workweek. After COVID-19 is under control, 42% believe they'll split their work hours equally between the office and home. The majority of concerns about remote working was first general anxiety about the impact of COVID-19 on their lives (40%) followed by more difficulty communicating with coworkers (38%) and isolation (26%).
While we can't fix the pandemic and the fact that change is happening, we can offer some help in aiding remote communication and leadership. Here is a recording of a recent webinar with tips to better communicate and lead remotely.
https://zoom.us/rec/share/_cZkE5H7qEBLAafXuHvPfq4_BaH1eaa8gHMaqKUMzkzeWnGqIHdOwQTH8tjxbN67 Access Password: RemoteWork1!
Check back next week for a final summary of the survey and the next steps.
If you'd like a copy of the full results (plus a little present), email us at info@davidcouperconsulting.com.
More About the Survey Audience
Our audience included several sectors, including 28% technology, 30% healthcare, 12% financial services, 14% other, 5% government, and smaller percentages of manufacturing, legal services, food services, education, entertainment, and others. 54% indicated they were in the private sector, 34% public sector, and 9% are non-for-profits.
The majority of our respondents were either upper or middle management. 58% of them worked in companies with over 1000 employees, 13.9% had 1-50 employees.
Average annual revenue projections varied, ranging from millions to billions of dollars.