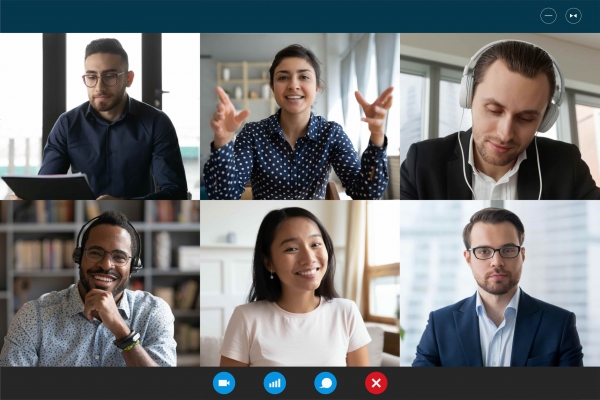 Today is our final post regarding our anonymous survey, Defining the New Normal. In our previous two posts, we've:
This post will cover what's next and recommendations on how to get there.
Rethinking Normal
Everyone is taking stock. Many people expressed realizations about working too many hours, working too late, and working over weekends. We're more aware of and limiting in-person meetings and business travel unless it's necessary.
This moment appears to be a good litmus test, a time for us to pause and ask, 'what is truly necessary?' The responses show a yearning for human connection and shifted focus to who and what is truly important. What are we leaving behind after COVID-19? A few joked they're ready to give up staycations and masks. Many mentioned emphasizing balance and more time with friends and family.
Everyone is looking forward to releasing the anxiety about our collective health post-COVID-19. But there is an opportunity to learn from this moment. People and organizations are:
Increasing focus on wellness/self-care/ life-work balance – meditation, walks, exercise.
Using constant coaching of professional skills for the younger team
Offering more flexibility with work schedules and location
Focus on more effective communication, more 1:1 engagement
Discovering the value of planning ahead
Learning how to be nimble
One of my favorite quotes from the responses was "(After COVID, I'm) giving up complexity. I see tremendous value in simplicity and focus."
Recommendations
Burnout and stress need addressing. Halting burnout requires systemic shifts within organizations to see lasting change. Resiliency is a muscle that requires training, just like going to the gym to get stronger. You can't just talk about it; you have to walk the walk.
Improving remote communication requires greater focus. Check-in with your team once a week regarding changes due to COVID-19. Increase 1:1 check-ins. Poll your people how they're doing and act on suggestions from your side. Watch our webinar for tips on remote communication:
https://zoom.us/rec/share/_cZkE5H7qEBLAafXuHvPfq4_BaH1eaa8gHMaqKUMzkzeWnGqIHdOwQTH8tjxbN67 Access Password: RemoteWork1!