Leadership Development
The Essential Competitive Edge 
"Leadership is based on a spiritual quality: the power to inspire, the power to inspire others to follow."
 -Vince Lombardi
Are You a Leader?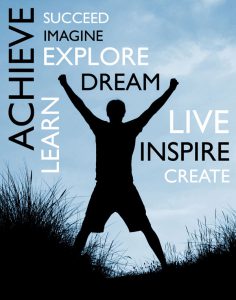 What sets DCC apart from other leadership development consulting firms is we believe that everyone is a Leader from the Receptionist to the Mid-Level Manager to the CEO. Taking responsibility for how you inspire yourself and others at the workplace and at home is fundamental to living a meaningful, purpose-filled life. We teach you transformative, pioneering leadership tools you can use to step easily into greater excellence and success at work and at home.
Transformational Leadership
Transformational leaders motivate and inspire their teams. They know that they must value and reward their employees with authentic feedback and recognition of achievements. Transformational leaders can get results, but just like when we ignore the maintenance of our cars, they face sluggish performance, breakdowns and blow-ups. At DCC, we know that traditional training is not the answer.
We believe that an integrated approach works.
Content is delivered in shorter chunks.
Practice and experience is the major learning opportunity supported by individual or group coaching and mentorship.
For a large HMO, DCC created a custom transformational leadership curriculum, which was delivered to 100 leaders through group and individual coaching sessions, preparing them for the challenges of healthcare reform. Over 80% agree that their participation in the coaching program is helping to create an environment of greater respect and trust. Overall, they rate the value received from the coaching program as 9, and the impact of coaching on strengthening their leadership as 8 (on a scale of 1 to 10).
Executive Coaching
For many people, Executive Coaching is a mystery. Is it therapy? No. Is it training? No. Does the coach tell you what to do? No. Is your coach your new best friend? No. Executive or business coaching is an opportunity for an individual or a group to assess where he or she is in her career and then work out a process and actions to achieve their personal and professional goals. The coach will support, challenge, motivate and inspire you to be authentic and to live your life's purpose. For many people, working with a DCC Coach is transformative.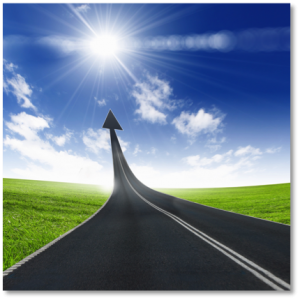 David Couper coached a Senior Executive in the Insurance Industry. He was a good tactical manager, but did not communicate well with his team and faced self-doubt over his future prospects as a leader. Through their work together, he realized that some of the communication issues were because he didn't trust his team. He also realized that deep down he didn't trust himself. The pressure he was putting himself under was literally "killing him" with all the conditions a stressed executive can face. He discovered through the coaching sessions that growing up, he had always been made aware of his failings rather than his successes. He had carried over that behavior to his adult life in his work and his home life to disastrous effects. Once he realized his limiting belief, he changed his communication style, grew more confident, and experienced his life and health improve dramatically .
"When I started coaching with my Coach, I had many problems in my personal and professional life. I used to argue with my ex husband and teenage kids. There was a lot of tension. With my coach's guidance I learned to set boundaries and to take care of myself. Now I have a harmonious relationship with my family. At work I was going through a tough transition. My coach helped me to increase my confidence level, to let go of my limiting thoughts and beliefs, and to recognize my talents, my strengths, and my contribution to the organization. Now I feel confident to ask questions in my interaction with my co-workers. I have the courage to ask for what I want. I learned a lot about health and lifestyle. My Coach created a safe space for me to open up like I never did with anyone before. She empowered me to see things from a whole new perspective. This was transformational. I clarified my vision for my life. I feel like I am starting my life over again. "
-Kaiser Permanente Vision Essentials client
Need support finding the best solution? Contact our team to build a personalized plan.