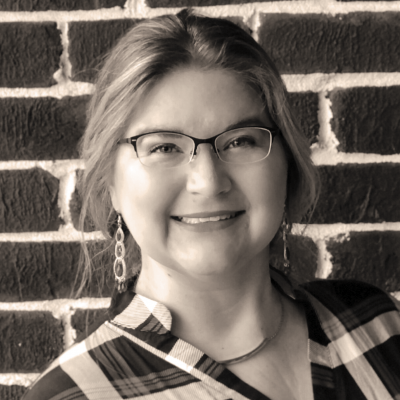 Amanda brings over 20 years of Human Resource leadership experience in recruiting, sourcing, training, coaching, and talent management for companies such as Smith Nephew, Inc., Methodist Le Bonheur Hospital system, Tenet (Saint Francis) Hospitals, HealthSouth(Encompass Health), International Paper, Keller Williams Realty and most recently for West Fraser Timber. Amanda's creative, and process-driven approach, and high emotional intelligence helps her to intuitively read people and situations that help to tackle the challenges of employee acquisition, development, and engagement in a very competitive labor market.
SPECIALTIES
---
Amanda is a strong Operations, Corporate, and Manufacturing professional skilled in Project Management, Diversity and Inclusion, micro triggers, unconscious bias, affinity groups, affirmative action plans, OFCCP, Talent Acquisition, Sourcing, Executive and Leadership Coaching, Vendor Selection & Management, Human Resources, Employee Relations, Compliance, Learning & Development, Sales, Marketing, Executive Search, Program and department startups, Policy building and implementation, Process Improvement, Metrics, Lean Processes, Change Management, Servant leadership, Global Citizenship, Managerial Courage, Leading by Influence, Employee Onboarding, Candidate Experience, Emotional Intelligence, Mergers and Acquisitions, Social Media, Community Partnerships and outreach. Also highly skilled with HR technologies such as UKG(UltiPro), SuccessFactors, SAP, Taleo CATS, Cognito, Yello, Bounty Jobs, Act, Kronos, ADP, PTS, CareerQuest, LIMS, Goldmine, OpenHire, Red Carpet, Sourcepoint, Avature.
INDUSTRY BACKGROUND & EDUCATION
---
Expertise in Manufacturing, Medical Device, Non-profits, Hospitals, and Healthcare systems environments. She has a bachelor's degree in biology and chemistry from Christian Brothers University. She is a Certified Change Agent, Facilitator, Six Sigma Green Belt, Hogan, and DDI certified. PHR and NAPS certified as well. Skilled in facilitating Profiles, Insights, DDI Targeted Selection, and Strenthfinder workshops.
Global Citizenship Ambassador for United Way Campaign-Raised $1,116,800
International Work experience
Created an extensive outplacement employment assistance booklet
Career advisor to local universities
Partnered with Girls, Inc and International Paper to teach underprivileged local girls how to interview, resume writing, dressing for success, and the hiring process from behind the scenes