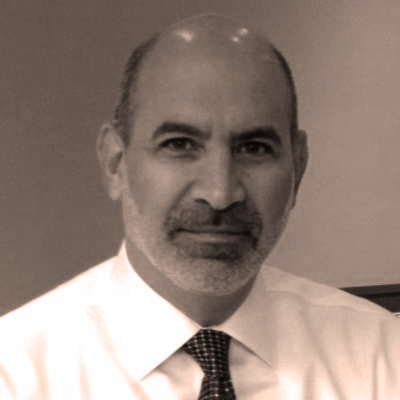 EXECUTIVE COACH — For over 20 years, Andrew Cohn has worked globally as a consultant, facilitator, coach and problem-solver for businesses and individuals. Andrew's work improves his clients' business results and culture, and enhances individual performance and satisfaction. His focused and compassionate style help leaders and teams focus on what matters most and how to effectively act on it.
Andrew has counseled and trained senior and mid-level leaders on a variety of issues including team leadership, performance management, interpersonal effectiveness, strategic thinking, diversity and women's leadership, conflict resolution, and work/life balance. He works with clients to overcome "right vs. wrong" thinking in favor of what works, and he supports leaders in expanding their toolkits related to communication and relationships, business strategy development and technical competence.
SPECIALTIES
---
Andrew emphasizes awareness and personal development as foundational to skill development and improved effectiveness. His open-minded and non-judgmental style fosters trust and positive focus, and he helps his clients move through troubled waters quickly and productively. Andrew is certified in a variety of assessment and tools that promote personal and professional development, including MBTI, DISC, Hogan, LSI, and The Leadership Circle 360 Assessment.
INDUSTRY BACKGROUND & EDUCATION
---
Healthcare/pharmaceutical, Media, Information Technology, Education, Consumer Products, Professional Services, Automotive, Financial Services. Clients have included Comcast/NBCU, Viacom, Microsoft, Cisco, Vanguard, Mercedes-Benz, BASF, Johnson & Johnson, Federal Reserve Bank of Philadelphia, Wharton School, KPMG, FTI Consulting, Subaru of America, Saatchi & Saatchi, and the Hershey Company.
Andrew practiced law for seven years prior to founding his own consulting firm in 1997. He earned his Juris Doctorate at Loyola Law School, an MA in Applied/Spiritual Psychology from the University of Santa Monica, and a Bachelor's Degree in International Relations (with emphasis on international business and economics) from Boston University. He also practices and teaches Aikido. He lives in Pennsylvania with his wife and son.
2nd Degree Black Belt, Aikido.
People's Stage speaker at Wisdom 2.0 Conference, "Balancing Compassion with Personal Accountability", February 2015.
Presenter, New Jersey OD Network, "Resolving Conflict from Center", April 2014.
Co-Presenter, Chautauqua Women's Network, summer 2011, "Women and Negotiation".
Presenter, New Jersey OD Network, "Service-Based Teams: Improving Teamwork and Performance", May 2005.
Conference speaker at Omega Women's Leadership Conference 2004, "Gender-Based Communication Styles".