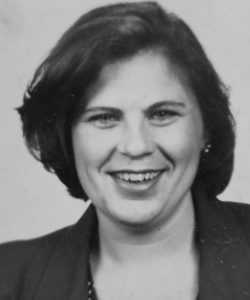 AnnMarie has an extensive background of working with international clients and companies such as Arthur Andersen, Opportunity International, Amoco (BP)  and Reliance Intl.   She has worked in 14 different countries, ranging from the US to Russia,  Zimbabwe to India. She has facilitated strategic planning sessions with corporate and business unit leaders.   She enjoys developing highly inclusive international teams to maximize the implementation of the change management strategy to achieve business goals. She designed and implemented training curriculum for 52 partner agencies in 26 countries which included Board of Director, executive, staff and client training programs.  While the Lead Consultant for Amoco's Sr Corporate Diversity Council,  she worked with Sr.  leaders to determine and align corporate strategies to acknowledge and celebrate diversity within its workforce to maximize the corporate impact.  With Reliance Intl.  in Mumbai, India, she developed core internal consultants as a change management strategy to improve internal communication and establish a culture of sharing best practices. AnnMarie enjoys the challenge of working with diverse businesses, from family owned small businesses, nonprofit and faith-based organizations to large multinational corporations, and helping them improve their productivity and results
SPECIALTIES
---
Organizational Capacity Assessment and Shaping, Performance Model, Performance Consulting, Change Management Strategies, Intercultural Team Development, Developing Highly Inclusive Teams for Impact, Human Resources Role in Corporate Diversity Issues, Sales and Business Development, Operations and Finance.
INDUSTRY BACKGROUND & EDUCATION
---
M.Ed, Curriculum Development and Instruction from the University of Illinois, Champaign-Urbana, IL
Worked with Reliance in Mumbai, India to develop a change management group of internal consultants.
Managed the development of worldwide orientation, Senior Management and Senior Consultant orientation curricula for Amoco (BP).
Acted as Lead Consultant for Sr. Corporate Diversity Council.
AnnMarie Lhas lived in three countries and worked in 12. She enjoys experiencing different cultures and learning from them.
She has completed the Chicago Marathon 2 times to raise funds for the Leukemia Society, but is now content to cheer them on from the sidelines.