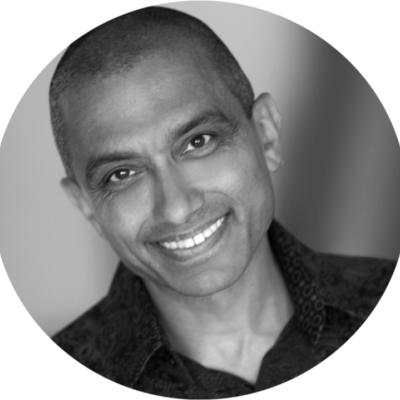 EXECUTIVE COACH AND CULTURE CONSULTANT — Bobby Bakshi is recognized as a highly inspirational Coach, Leadership Development, and Diversity, Equity & Inclusion professional, both as an organizational leader (internally) and as a consultant. He brings over 16 years of experience working with people at organizations of all sizes, and all levels—from C-Suite executives to early career stage professionals.
Bobby has designed, delivered, and facilitated many Leadership Development programs, from working at Microsoft for almost a decade, to professional services companies. He has created and led several leadership off-sites and been a keynote speaker at many global conferences. He has received high facilitator ratings for his work with all levels of individuals, especially senior leadership.
Having grown up in several countries, and worked globally, Bobby is seen as a bridge across many divides. He is known to meet people where they are, inspire them for what can be, and challenge them to be their best. He has helped CEOs solve numerous people challenges, in diplomatic and impactful ways.
Bobby has several coaching and organizational development credentials: Co-Active Training Institute coach; a Korn Ferry Leadership Architecture coach; Ken Blanchard Situational Leadership coach; DISC facilitator and coach; Strengths Finder 2.0 coach; and Triple Impact Organizational Development coach (with Eddie Seashore). He leads by deeply understanding what a client needs, and drawing upon the appropriate approach or framework to serve his client.
In addition to Leadership Development and Coaching, Bobby has led several People & Culture/Human Resources functions: Employee Engagement/Experience; Planning a Remote Work Strategy during COVID; Career Development Planning; Performance Management; and Diversity, Equity & Inclusion.
Bobby has over 14 years of DEI experience, as a leader with The ManKind Project, a global non-profit serving to co-create a world of more mature masculinity, for more emotionally mature, powerful, compassionate, and purpose-driven men to help heal some of our society's deepest wounds.
SPECIALTIES
---
Conflict Resolution, Accountability, Building Trust and Commitment, Purpose Discovery, Emotional Intelligence, Vulnerability and Resilience, Servant Leadership, Purpose Drive-Leadership, Culture Change, Values Discovery, 360 Assessments, Facilitation of Group Training at all stakeholder levels, Strengths Based Coaching, Situational Leadership, DiSC facilitation and coaching, Diversity, Equity & Inclusion Strategy and Program Development/Delivery, Professional Development, Group Coaching, Mentor Rings facilitation, High-Potential Leadership Coaching.
INDUSTRY BACKGROUND & EDUCATION
---
Bobby has an MBA from Loyola University Chicago, with a specialization in International Economics and e-Commerce. He has served professionals in several industries: technology, professional services/consulting, marketing research, health care services, hospitality, and aerospace & defense.
Developed a Global People Development program at Microsoft to improve strategic vendor partner relationships that delivered cost savings of $14 million in a year.
Designed and facilitated the first Leadership Development program at several organizations.
Coached high-potential leaders globally for Microsoft.
Culture change at a professional services company to improve Employee Engagement, Retention and Attraction of great talent.
Designed and delivered an on-boarding program for college hires at a global Data Sciences company, to support their growth and development, increasing retention.
Developed the first Diversity, Equity and Inclusion strategy at an aerospace and defense company including gaining Executive Sponsors for Employee Resource Groups, creating a senior leadership DEI Council and program managing a weeklong DEI Week with many events across all locations.