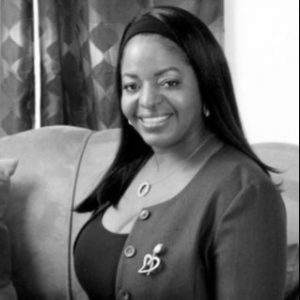 Dr. See Love is an Author, Speaker, Life Coach, and Educator with more than 24 years of professional motivational speaking and teaching in Education in Los Angeles Unified School District and a master's degree. She has over 25 years of study in the field of Spiritual Psychology, earning a Master's in Spiritual Psychology with an Emphasis in Consciousness, Health and Healing. 27 years in Social Services. Dr. See Love is a mentor and advisor to teens, and has a life coaching practice based in Inglewood, California.
SPECIALTIES
---
Dr. See Love learned to live beyond grief from the unexpected death of her twin brother at the age of 18. Every endeavor is with the intention of making a meaningful impact for a more fulfilling life.
As an educator, she focuses on students in crisis through continuation and alternative schools and mentorship in community-based teen development programs such as the Top Teens of America, having been a former Top Teen herself.
In high schools, Dr. See Love designs standards-based English Language Arts curriculum that supports both the administrative, academic, and personal goals of students. As a Teen Mentor, she helps connect youth to personal and career development opportunities through direct leadership and community partnerships.
Dr. See Love also supports adults through workshops and one-on-one coaching related to various areas of personal and professional development. She is an engaging speaker and keynote presenter.
Dr. See Love has strong connects within the African American religious community and participates in various ways through speaking engagements, personal coaching and spiritual development activities.
INDUSTRY BACKGROUND & EDUCATION
---
● Hollywood High Performing Arts Magnet High School – High School Diploma 1988
● Los Angeles Southwest College – General Studies and Theatre Arts
● Howard University School of Fine Arts
● California State University, Los Angeles – BA, 1993 Communications, Telecommunications: Radio, Broadcast, Television and Film
● University of Southern California – School of Education
● University of Santa Monica – MA 2002, Spiritual Psychology with an Emphasis in Consciousness, Health and Healing
● University of Phoenix – MA 2007, Secondary Education
● Grantsmanship Center – Grantwriter 1995
● LA Community Services, Inc. – Executive Director – 1992-1998 – Homeless Services and Community Center Director
● Los Angeles Homeless Services Authority – Chair, Policy Advisory Council 1994-1997
● South Central Continuum of Care Network – Executive Director, community-based non-profit agency collaborative
● Los Angeles Unified School District – 1999 to present – Secondary Educator English Language Arts
Graduation Speaker – Hollywood Bowl "Once We Followed, Now We Lead" 1988
Graduation Speaker – Cal State LA Black Student Association 1993
Graduation Speaker – University of Phoenix 2006
Final Candidate – Los Angeles Local FEMA Board
Teacher of the Year Nominee – LA Unified School District 2022
Opened first "no-cost" year-round shelter in South Los Angeles
Part of grantwriting team to bring the largest homeless services grant to Los Angeles (at the time) in 1995