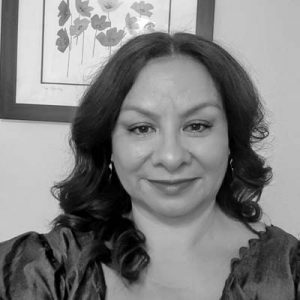 EXECUTIVE COACH — Claudia is a dedicated coach with a background in social work and over 20 years of experience. She worked to rehabilitate incarcerated individuals, troubled youth, and survivors of domestic violence. She is an advocate for the underserved, underrepresented, and individuals who are at risk. She developed curriculums and facilitated training programs for psychosocial groups in my field in English and Spanish. She worked with the severely mentally ill incarcerated population to provide reentry services into the community.  She coaches private and government executives dedicated to developing the skills needed to make positive changes in our world. She is dedicated to developing initiatives that bring change in creative ways that serve the growth and development of all.
SPECIALTIES
---
Crisis Management, Transformational Coaching, youth violence mediation, Relationship Violence certification, Advocacy, and Self-empowerment. Claudia is committed, compassionate, and forward thinker who partners with individuals to become the best version of themselves.
INDUSTRY BACKGROUND & EDUCATION
---
Claudia is a Fielding Graduate University Certificate in Evidenced-Based Coaching, Santa Barbara CA
Trevecca Nazarene University, Nashville, TN, Bachelor of Science in Social Work and Bachelor of Science in Behavioral Sciences.
Department of Justice Certified Trainer
Implemented Art Therapy program in incarnated setting.
Collaborated with Community Colleges to provide college education in an incarcerated setting.