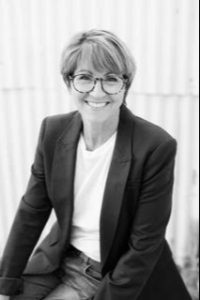 Daisy Swan has been a trusted career and executive coach to growth-minded individuals facing career and leadership dilemmas for over 25 years. Daisy started her own firm in 2003 after ten years of leadership roles at university career centers primarily serving MBA candidates and graduates. She has been quoted in newspapers, on TV and radio, and in online articles about a wide range of career issues. Her clients come from a wide range of backgrounds and career levels. Her focus has been on helping clients transform their lives and careers from a place of frustration to deep and energized satisfaction. Her clients come from top companies such as Google, Facebook, Apple, Netflix, Disney, Morgan Stanley, NBC Universal, a wide variety of media and advertising companies, law and management consulting firms, as well as Universities, and non-profit organizations.
SPECIALTIES
---
Taking a whole person approach, Daisy helps clients reconnect and recognize their strengths, authentic interests and values to determine next level decisions to actively pursue essential steps to success. Combining her deep knowledge of the marketplace and a wide range of industries and functions, clients implement creative strategies to discover their next, right-fit work style and career path. Daisy is known for her highly developed intuition cultivated through a lifelong study and practice of mindfulness meditation; she helps clients learn more about their own intuition, emotional intelligence, and ways to increase their confidence and executive presence. Daisy is sensitive to neuro and other diversity issues that clients present.
INDUSTRY BACKGROUND & EDUCATION
---
A lifelong learner, Daisy is always learning new modalities and tools to bring to her work with clients. She's a certified professional co-active coach, somatic coach, certified mindful awareness meditation instructor from UCLA's Mindful Awareness Research Center, and an Applied Compassion Trainer from Stanford University. A member of Harvard University's Institute of Coaching, she participates in a variety of courses to stay up-to-date on coaching and coach training.
She earned her MA in the Social Sciences from University of Chicago.
● Daisy serves as a Leadership Coach in Leadership@Anderson, UCLA's Anderson School of Management's leadership development program, working with MBA students in the full-time, part-time and Executive MBA programs.
● Taught mindfulness for leaders for the UCLA MBA programs for over 5 years
● Has lead women's writing and mindfulness retreats in Greece, and Costa Rica
● Speaker and panelist for a variety of industries and organizations on career transition