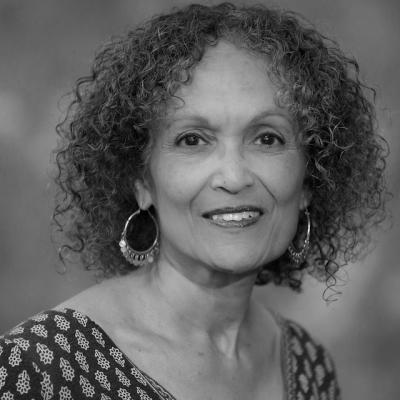 Over 40 years' track record in social service, Peace & Justice, and Interfaith environments with extensive experience in facilitating fulfillment of human potential, linking individual & social transformation. A creative, resourceful and persuasive communicator with a commitment to personal excellence, interpersonal healing and human dignity.
Nonprofit
Associate Regional Director/U.S./West Region for the American Friends Service Committee, a Quaker based international peace and justice organization; Collaborated with Regional Director to shape program plans, policy and budget; as well as supervised and trained 5 remote offices to develop and manage multi-million dollar grants; raised profile of program within AFSC departments; supported program directors and their team to troubleshoot issues and served as liaison between the field and the central office
Founder and Director, Center for the Advancement of Nonviolence – Designed and facilitated nonviolence training and education and training for schools, community organizations and individuals; Co-wrote: 64 Ways to Practice Nonviolence Curriculum and Resource Guide
Youth
Youth church volunteer, facilitator and program design for faith-based youth camps
National Conference of Community & Justice (NCCJ), Los Angeles, CA.
Consultant & Volunteer: Facilitated community building, diversity and leadership training for youth and adults, Brotherhood/Sisterhood Camp, Youth Leadership Training, Human Relations Training and Community Arts Camp. Facilitate Dialogue Training, Core Skills Training
Foster teens
California Community Foundation – Independent Living Skill instructor and contractor working on original plans for emancipation housing in California.
California Foster Youth Connection, original board member.
National Family Life and Education Center – Program Director, OASIS program – Designed program and curriculum, facilitated intervention and trained and supported staff to motivate and facilitate failing youth in their completion of high school requirements.
Transformational Counselor – Private practice – Counseling for individuals and facilitation for groups; healing emotional wounds and limiting beliefs, developing understanding, knowledge and self-mastery skills to live life with greater peace, freedom and effectiveness
Including: How To Communicate When your Buttons are Pushed, Emotional Clarity I and II, Soulforce for Peacemakers;
Community Healing Forum – Creator and facilitator – a process to alleviate trauma following a community tragedy; an urban Council that taps into collective intelligence of the affected community to calm and stabilize, re-connect with self and others; activate hope
Master Practitioner (Pastoral counseling) – Agape International Spiritual Center;
Lead Instructor, Practitioner Training/Year 2 (30 weeks) – prayer, self-awareness and self-counseling skills, working with clients, leadership
Staff Development Trainer – small group facilitation, communication, oral and written feedback skills
Co-Founder, CommonUnity, the community outreach ministries at the Agape International Spiritual Center
INDUSTRY BACKGROUND & EDUCATION
---
University of Santa Monica, M.A. in Applied Psychology w/ emphasis in spiritual psychology
University of Maryland, College Park, B.A in Sociology
California Conference for Equality and Justice (CCEJ)
Racial Justice Facilitator Training certification
Spearheaded the first Los Angeles Season for Nonviolence educational campaign in 1998, encompassing125 volunteers; participation of 167 community organizations and groups, 184 events and media coverage, leading to the creation of the Center for the Advancement of Nonviolence.
Courageous Peacemaker Award, Interfaith Communities United for Justice and Peace, 2013