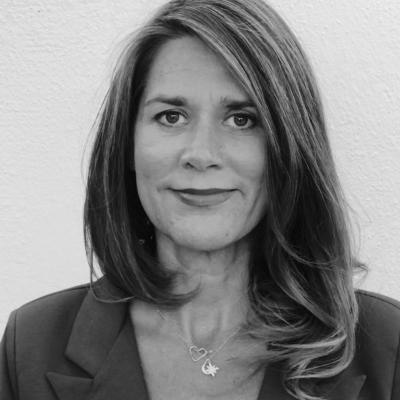 After finishing her BA at the University of San Francisco she took a position with Genentech as an administrative assistant for 5 years. Then she moved from research to direct patient care. Her first position in healthcare was with Mammoth Hospital in Mammoth Lakes, CA. Then she returned to school to obtain a Master's in Social Work in the Bay Area. Her second year internship was with UCSF Children's Hospital which led to her first position Post Graduate school with UCSF Medical Center. However, Emily was most interested in being close to family so she obtained a position in Southern California with Kaiser Permanente where she currently works. Not only does she have the credentials in healthcare she is an excellent communicator and instructor and has provided those services in all of these institutions. Her skillset includes innovative program development.
In 2019 she was invited to be part of the Kaiser Permanente Southern California Medical Group faculty. She developed a program and initiative that helped focus the medical interns on their own personal wellness and to help them with managing the stresses of healthcare and field of death and dying. The program's focus is on resilience, introspection, self care and empathy to minimize stress and help incorporate an individualized self care plan. This program received an award from the Shiley Institute for Palliative Care at the national symposium for innovative practice. She continues to be part of the faculty today. She seeks to promote this successful program at other major healthcare institutions
SPECIALTIES
---
The strongest programs are collaborative and Emily believes in a diverse team approach to program development. She has a way of fostering inclusiveness and drawing out strengths in each contributor. She is personable, approachable, authentic, and a lot of fun to work with. Humor is a must in healthcare.
INDUSTRY BACKGROUND & EDUCATION
---
Emily is a Licensed Clinical Social Worker (LCSW) in the state of California, and also has a Master's in Spiritual Psychology from the University of Santa Monica where she also obtained a certificate in facilitation. Professionally, she has been working in Hospice/Palliative care for nearly a decade and has been in healthcare in some way nearly 2 decades.
Developed a program for Medical Care staff to promote resilience, and prevent burn-out. It received and award in the first year at the Shiley Institute in Palliative Care for innovative practice.
Served as Executive Vice President on the National Union Healthcare Workers (NUHW) executive board and continues to serve as a steward.
Has been interviewed by NPR and KTLA regarding advocacy for Mental Health Parity.