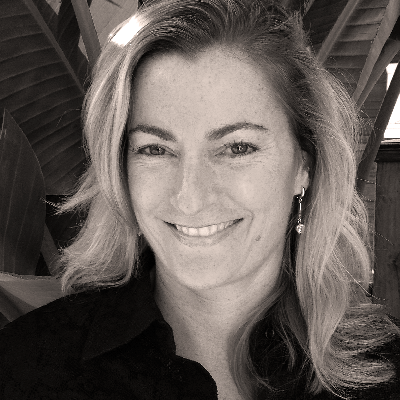 EXECUTIVE COACH — Jennifer Packett is a gifted Transformational Coach, Healer, Public Speaker and Workshop Facilitator. Combining professional coaching, spiritual psychology, energy healing, a deep connection to her intuition, and 17 years' experience as an Occupational Therapist, she provides a unique holistic approach to helping clients advance on physical, emotional and spiritual levels. She has successfully run a Transitional Care Unit as the Lead Occupational Therapist, mentored numerous clinical students, served as a Rehabilitation Hospital Liaison (marketing), and provided educational workshops and trainings for hospital staff. She has also owned and managed a small financial business where she increased sales profits by 433% in just three years.
Jennifer now coaches health care workers and business executives to experience greater fulfillment and joy, while assisting them in releasing stress and living the life of their dreams. She is gifted at helping her clients laser in on the source of their "problem" and facilitating their liberation and awakening to their answers. Her clients report that her coaching approach helps them get to their core issues for resolution, they experience better results in their lives and a greater sense of happiness, fulfillment and satisfaction.
SPECIALTIES
---
Certifications: Soul Centered Professional Coaching, Consciousness, Health & Healing, Tantric Sexual Healing, Myofascial Release Therapy, Craniosacral Therapy and Energy Healing.Specializations: Work/Life Balance, Living your Life Purpose, Stress Reduction, Effective Communication, Foundational Living Skills, Liberation from Eating Compulsions / Addictions, Nutrition and Weight Loss, Mindfulness.
INDUSTRY BACKGROUND & EDUCATION
---
Seasoned clinical therapist with experience in a multitude of settings, including inpatient acute rehabilitation, acute hospital care, intensive and transitional care units, outpatient care, military, and home visit evaluations. Specialty focus as an Occupational Therapist in neurological rehabilitation, acute care, hand therapy, and group therapy.
Masters Degree in Spiritual Psychology with emphasis in Consciousness, Health & Healing (University of Santa Monica), Masters Degree in Occupational Therapy (Medical College of Ohio), Bachelors Degree in International Relations with a minor in French (Ohio State University).
Voted best talk of the year by Pediatric Physician Wellness Program.
Received numerous service awards for exemplary patient care and service and was the most requested therapist by patients.
Owned and managed a small financial business for three years, increasing profits by 433%.
Designed and conducted a research study examining the effects of choice making.
Graduated Cum Laude with all her degrees.
Earned two Black Belts in the martial arts of Tae Kwon Do and Bong Sol and has 17 years' experience in yoga.