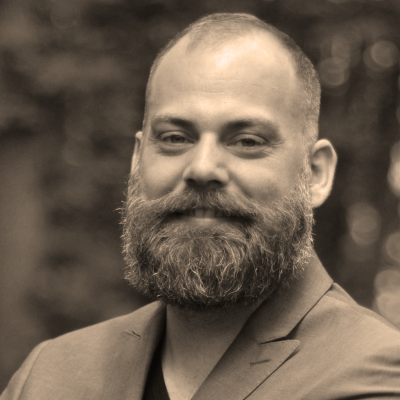 Dr. Jon Whiteway brings over a decade of experience helping leaders, teams, and organizations achieve transformational results. He is an executive leadership coach, a team and organization development consultant, leadership scholar/practitioner, Marine Corps Veteran, and entrepreneur.
His executive coaching is founded on the belief that a leader's primary role is to drive organizational transformation by casting a compelling vision and helping individuals and teams change to achieve it. He is dedicated to helping leaders be the people everyone wants to follow through this transformation journey.
Dr. Whiteway's coaching helps clients clarify their unique styles and personal leadership perspectives, uncover blind spots and detracting behaviors, and adapt their leadership approaches. This leads to identifying innovative solutions to presenting problems, implementing organizationally aligned action plans that trigger transformation, and amplifies leadership agility that adjusts with inevitable disruptions.
He is the Founder and Chief Executive Officer of Whiteway Leadership. In addition to his work with David Couper Consulting he serves as an Adjunct Professor of Organizational Leadership in Syracuse University's Whitman School of Business MBA program.
His clients comment that Dr. Whiteway has "the unique ability to help leaders successfully grow organizations, clarify their plans, and increase their impact."
In addition to founding his own firm, Dr. Whiteway's career experience includes 13 years in the Marine Corps Infantry where he served two combat tours and was selected for the rank of Major. He has also spent 10 years in local church ministry leadership as an Assistant Pastor at North Central Church, a local church in Syracuse, New York. He is also a founder and partner in a successful fitness franchise.
Much of Dr. Whiteway's volunteer work focuses on Jr./Sr. High student ministry through either his local church or the New York Ministry Network, a network of 342 churches around New York State, where he develops resources for local church pastors to help increase the health of their ministries. He has also traveled to global "hotspots" to work with at-risk youth in places like Khartoum, Sudan; Belfast, Northern Ireland; and San Jose, Costa Rica.
A sampling of his clients include: Unilever, Advantage Solutions, Assemblies of God National Leadership Resource Center, Syracuse University, New York Ministry Network, REACH Kenyan Children's Center, Beijing Arbitration Commission, Laguna Beach Boys and Girls Club, Kishmish Technology, Global Empathy Training Academy, North Central Church, Fit Body Bootcamp, Cornell University, Hillside Work Scholarship, Fundavida, Shanxi Huasheng Fruit and Vegetable Company.
SPECIALTIES
---
His consulting and facilitation work focuses on building capacity within individual leaders, teams, and organizations to be their own agents of transformation. This occurs as he creates deeply engaging 1-on-1, 360º, team, and large group environments that clarify vision, codify cohesion, catalyze action, and create sustainable change at every level of the organization.Regularly uses the 5 Behaviors Of A Cohesive Team assessment and Everything DiSC psychometric instruments.
INDUSTRY BACKGROUND & EDUCATION
---
Ed.D. in Organizational Leadership from Pepperdine University Graduate School of Education and Psychology.
MS in Organization Development from Pepperdine University Graziadio School of Business and Management.
BA in Youth Ministry from University of Valley Forge.
Precision Nutrition Level 1 Coach
Recipient of multiple Marine Corps awards for exceptional leadership in both combat and non-combat environments.
Keynote speaker at Unilever/Advantage Solutions annual North American retail operations leadership conference.
Achieved unanimous approval (3000 voters) for eight strategic direction resolutions presented during international Assemblies of God General Council meeting through strategic assessment survey and planning recommendations process.
Increased health of a network of 342 New York State non-profits and trained over 600 non-profit leaders in organizational health model through facilitated strategic planning process and executive leadership team coaching.
Pre-launch executive coaching with Executive Director of REACH Children's Rehabilitation Center (Keyna) who celebrated their 1 year anniversary with a staff of 10 and 24 "street boys" in rehabilitation.