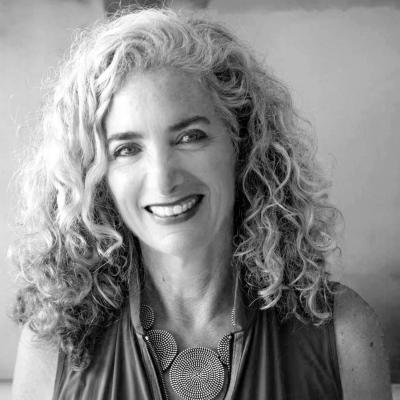 With more than 30 years of experience in educational leadership, Kit Pappenheimer brings curriculum development, emotional intelligence, conflict resolution, and embodied
leadership to the field of executive coaching. Fifteen years as Principal in four culturally rich and diverse schools honed her cultural sensitivity while managing teachers, students, parents, and community members' needs and expectations.
Kit is the founder of Leadership in Motion, a Bay Area-based executive coaching firm with the aim of empowering leaders to lean into transitions and discover their resilience and inner wisdom. Her heart-based holistic, relational approach to coaching leads clients to embody their own inner knowledge and intuition, trusting the wisdom they already have within themselves and their field.
Kit's decade long experience volunteering with San Francisco's Zen Caregiving Project (formerly Zen Hospice) has endowed her with wisdom gained from being present for hundreds of people of all walks at the end of their lives: in order to move forward, one must let go; in the endings are the beginnings. Kit's presence with those at the end of
life, the biggest transition of all, is the gift she brings to those she coaches.
SPECIALTIES
---
Mindful leadership, emotional intelligence, 360 degree performance feedback, resilience training, embodied leadership, communication skills, managing and thriving during transitions.
INDUSTRY BACKGROUND & EDUCATION
---
Expertise in educational leadership including culture building through collaborative processes, facilitation and management acumen. Fifteen years as public school administrator including elementary, middle and high schools. Executive Director and Co-Board Chair, Open Floor International; Founder of Leadership in Motion; Public School Teacher and Teacher Union President
Bachelor's Degree in Studio Arts, Macalester College, St. Paul, MN; Master's Degree in Educational Leadership, Sonoma State University, CA.
Training & Certification: CRR Global; Organization and Relationship Systems
Coaching (ORSC); Gallup Strengthsfinder; Coaches Rising: Embodied Leadership and Mindfulness Coaching; Co-Active (CTI) Coaching Certification; International Coaching Federation ACC Certification; The Leadership Circle Certified Practitioner; Open Floor International (OFI) Mindful Movement Teacher
Ran 4 different public schools over the course of 15 years. Two of those schools had 18 different languages spoken.
As a school principal, in partnership with Alice Waters and the Chez Panisse Foundation, transformed King Middle School's – and ultimately Berkeley Unified School District's – lunch program into a health and wellness hands-on teaching/learning experience about food source and nutrition via the Edible Schoolyard.
Executive Director of Open Floor International, an organization focused on developing mindful movement as a means to integrate embodiment practices into professional services.
Trained incoming volunteers with the Zen Hospice Project at the bedside of those at the end of life.