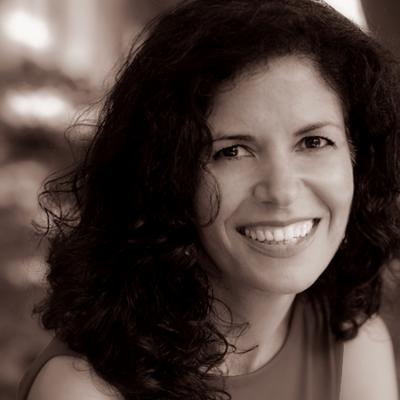 EXECUTIVE COACH — Noushin Bayat brings over 10 years of experience as a public health and human capital consultant, working in a variety of training and development projects within a change management context. Her specialty is in understanding the systemic context of organizational challenges and facilitating creative and collaborative solutions from a growth-oriented learning perspective, including addressing both the human and operational systems needs to ensure alignment and organizational success. She currently provides executive coaching to corporate and non-profit leaders based on a transformational approach to leadership. Her client list includes Kaiser Permanente Vision Essentials, Nestle USA, Deloitte and Touche, Gap Inc., Project Angel Food, The Relational Center, and Tesco's Fresh & Easy Markets.
SPECIALTIES
---
Authentic Leadership Development, Personal Effectiveness, Needs Assessment and Analysis, Community Coalition Building, Life and Executive Coaching, Transition Management, Interpersonal Communication Skills, Emotional Intelligence, Leadership Development Intensive Certified Facilitator with the Scherer Leadership Center, Certified Personal and Professional Coach, Certified Yoga and Meditation Instructor from the Kripalu Center for Yoga & Health, Ecology of Leadership and Permaculture Certifications from the Regenerative Design Institute.
INDUSTRY BACKGROUND & EDUCATION
---
Healthcare, Non-Profit, Retail, Government, R&D, Bachelor of Science, Computer Science and Communication; Bachelor of Arts equivalent, English & American Literatures; Masters in Public Health; Masters in Spiritual Psychology with an emphasis on Consciousness, Health, and Healing; Doctoral degree in organizational leadership (2017).
Spearheaded the operational design and development of a leadership consulting firm, including the development of its HR, accounting, branding and consultancy infrastructure.
Partnered with senior Kaiser leaders to design, develop and implement a multi-year culture change project, including executive coaching and leadership development training programs.
Designed, developed, and implemented the first Asian Pacific Islander Cardiovascular Health Conference for a National Institutes of Health immigrant health initiative.
Developed and led a state-wide coalition of healthcare and health policy leaders for the implementation of the California Health Interview Survey.
Established the Los Angeles office of the Global Children's Organization and led the development of an 11-agency community coalition for providing non-violent conflict resolution techniques to at risk youth