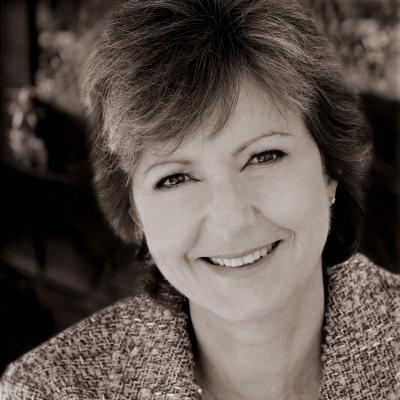 EXECUTIVE COACH — President and founder of The Entrepreneurial MD, a physician professional development and business coaching company. Philippa Kennealy is a family physician and physician executive by training, with experience in medical staff and hospital leadership, as well as small business leadership and management. She served as both Medical Director and CEO at UCLA-Santa Monica Medical Center, prior to assuming executive positions in two Internet software application development companies. She formed her coaching company in 2002 and works almost exclusively with physicians and healthcare professionals.
Philippa also serves as a consultant Medical Director to CE Outcomes, an independent outcomes research company serving a variety of organizations in the healthcare industry, with the overall goal of improving patient health outcomes. She was in private practice as a family physician in Santa Monica for almost ten years and received her Masters in Public Health in Health Services Management from UCLA School of Public Health in 1997.
Dr. Kennealy received her coach training and certification through the Coaches Training Institute in 2002/3. She is married to a physician, has one daughter, and lives in Los Angeles.
SPECIALTIES
---
Healthcare Leadership and Communication Skills, Healthcare Entrepreneurship and Business Development, Developing Effective Teams, Healthcare Professional Development, Physician/Clinician Career Transition, Physician/Clinician Career Development, Medical Education Outcomes Research, Coactive Certified Professional Coach (CPCC – Coaches Training Institute); Professional Certified Coach (PCC – International Coaching Federation).
INDUSTRY BACKGROUND & EDUCATION
---
Healthcare – Clinical Practice, Hospital Administration, Small Business/Practice; Internet – Marketing, Branding. MBBCh (same as MD), University of Witwatersrand, South Africa; MPH, Health Services Management, UCLA. Family physician – internship at UCLA (1984/5), residency at Santa Monica Hospital (1985/7).
Have coached both organizational and private clients to achieve meaningful and significant business, career and personal goals.
Writer/blogger on topics pertaining to physician business and professional development, and healthcare in the USA.
Speaker/presenter to national and local healthcare organizations.
Chief Administrator of a 363-bed Medical Center, $109M operating budget; Hospital Medical Director prior to that. Provided strong leadership, resulting in improved financial results and higher employee satisfaction as measured in biannual UCLA HR surveys.
Managed people effectively for a high level of performance, with excellent communication skills and creative approach to problem solving.
Elicited regular contributions from and participation of physicians in hospital leadership and clinical quality. Encouraged and provided training for physician leadership skills development.