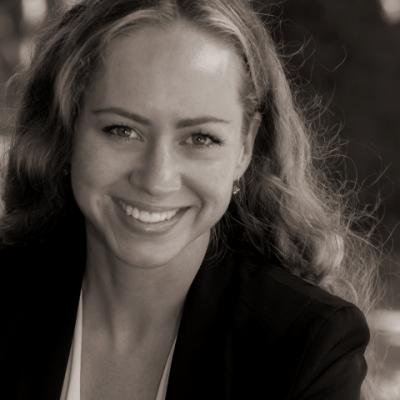 Rebekah Green brings over 20 years of experience as an executive coach specializing in organizational effectiveness, breakthrough efficiency, high-level communication, employee engagement, and entrepreneurial consulting. As founder and CEO of four successful companies in her own right, Rebekah has a unique, first-hand perspective for giving real-world, in-the-trenches executive advice.
Having personally supervised teams numbering in the hundreds, she knows exactly how to conduct large-scale project management while positively influencing a workforce and staying under budget and on schedule. Her innate ability to identify and correct inefficiency, redundancy, and missed creative opportunities within an organization has led to double-digit gains for many of her clients. She has worked with managers and CEOs in an array of industries and is able to quickly familiarize herself with the culture, challenges, and growth potential of each. Some notable clients include Citibank, Rand Corporation, The Robert Thorne Company, Magical Elves Productions, Allied Integrated Marketing, the US Green Building Council, Governor Bill Richardson, NBC Universal, Vdara Las Vegas, and Creative Artists Agency.
SPECIALTIES
---
Leadership and Communication, Lateral Thinking Skill Set Training, Generating Multi-Faceted, Zero-Cost Business Solutions, Leading Organizational Change, Teaching Conflict Resolution, Creating Profitable and Synergistic Breakthroughs, Cultivating Productive, Cooperative Teams, Consumer Product Development, Manufacturing, Branding, and Marketing.
INDUSTRY BACKGROUND & EDUCATION
---
360-Degree Expertise in Building, Managing, and Consulting Companies for Increased Profitability, Productivity, and Empowerment: C-level Strategy and Planning, Big-Picture Mission Alignment, Creative Opportunity Coaching, Engaged Work Force Management, Culture Assessment and Transformation, 5-Star Customer Service Training.
Education: Bachelors Degree in Psychology and Business, Beloit College in Beloit, Wisconsin
As CEO of Intelligent Green Homes, a sustainable real estate construction firm, designed and built 17 eco-homes, some of which appeared in magazines and on Discovery Networks. 
Consulted Gov. Richardson and staff during the development of the New Mexico State Film Office's ground-breaking Green Filmmaking Guidelines and Rebate Program. 
Consulted billion-dollar-producing brand management firm, The Robert Thorne Company, innovated distribution strategy which increased profits 20% on domestic merchandising. 
Consulted Magical Elves Prods during transition of Project Runway TV series from NBC to Lifetime, initiated and nurtured relationship between network execs and production owners.
Trained employees & managers at Vdara Las Vegas and NBC Universal on stress reduction techniques, team collaboration, work flow efficiency, and 5-star customer service. 
Coached Citibank global investment advisor during preparations for Rand Corporation board meetings, attended all relevant industry meetings as well as political functions with international Ambassadors and Attachés.