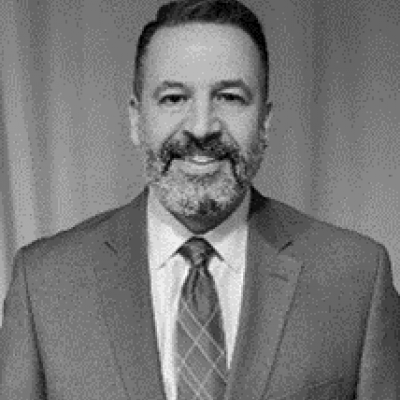 Over the last 35 years, Roberto has specialized in supporting entertainment, healthcare and other industries in business and talent management strategy development. This includes strategic planning, facilitating culture change, and designing leadership development programs that help leaders learn how to create diverse cultures that support the organization's objectives. Additionally, Roberto has designed and implemented full life cycle hiring programs from strategic workforce planning to workforce development, talent acquisition, learning and development, and onboarding. In addition to business, talent, diversity, and culture strategies, Roberto specializes in facilitating strategic planning for Human Resources departments. This includes supporting HR leaders in aligning talent management strategies to the business strategy and driving culture change and leadership development to achieve the organization's strategic vision and objectives. As a Talent Management Consultant and Executive Coach for David Couper Consulting and the
Center for Creative Leadership, Roberto coaches executives and other leaders in diverse industries across the globe.
Roberto's international experience includes providing talent management solutions for the Sidra Medical and Research Center in Qatar and building teams for Warner Bros. in South America and recruiting executives for their offices in Europe and Asia.
In addition to his consulting and executive coaching practice, Roberto has held HR leadership roles in entertainment, healthcare, insurance, and banking.
Roberto believes that every person has a unique set of innate gifts and talents – their super-powers – that when harnessed and leveraged translate into high levels of performance, engagement, and fulfillment. This in turn results in greater teamwork, accountability, and employee and organizational success.
SPECIALTIES
---
Roberto serves as Adjunct Faculty for the University of Southern California (USC) teaching Culture Change, Talent Management and Leadership Development. He has also served as Adjunct Faculty for the University of San Francisco (USF) teaching Strategic Planning and Execution. Roberto is certified in Korn-Ferry's Interview Architect (Lominger Competencies) and utilizes the following assessments as part of his practice: Leading Managers 360, Workplace Big Five Profile and FIRO Business Profile. Roberto is a member of SHRM and Professionals in Human Resources Association.
INDUSTRY BACKGROUND & EDUCATION
---
Roberto received his Bachelor of Science Degree in Management from New York University's Stern School of Business (NYU) and his Master's in Leadership from the University of Southern California (USC).
Building Warner Bros' Teams in South America, Europe, and Asia.
Leading a strategic visioning process for ABC Entertainment.
Helping E! Entertainment redesign their talent acquisition process.
Aligning talent, leadership, culture, and brand to Super 78 (animation & VFX) strategic vision.
Providing executive search support to Starz.
Managing an organization-wide culture change initiative at L.A. Care Health Plan.
Facilitating strategic planning for the Norris Cancer Hospital.
Supporting the merger and culture integration of the University Hospital and Norris Cancer Hospital with USC after USC acquired them.
Co-creating the Trojan Leadership Academy at Keck Medicine of USC.
Building a hiring program for AltaMed Health Services.
Training Ascent Media leaders in interviewing and selection