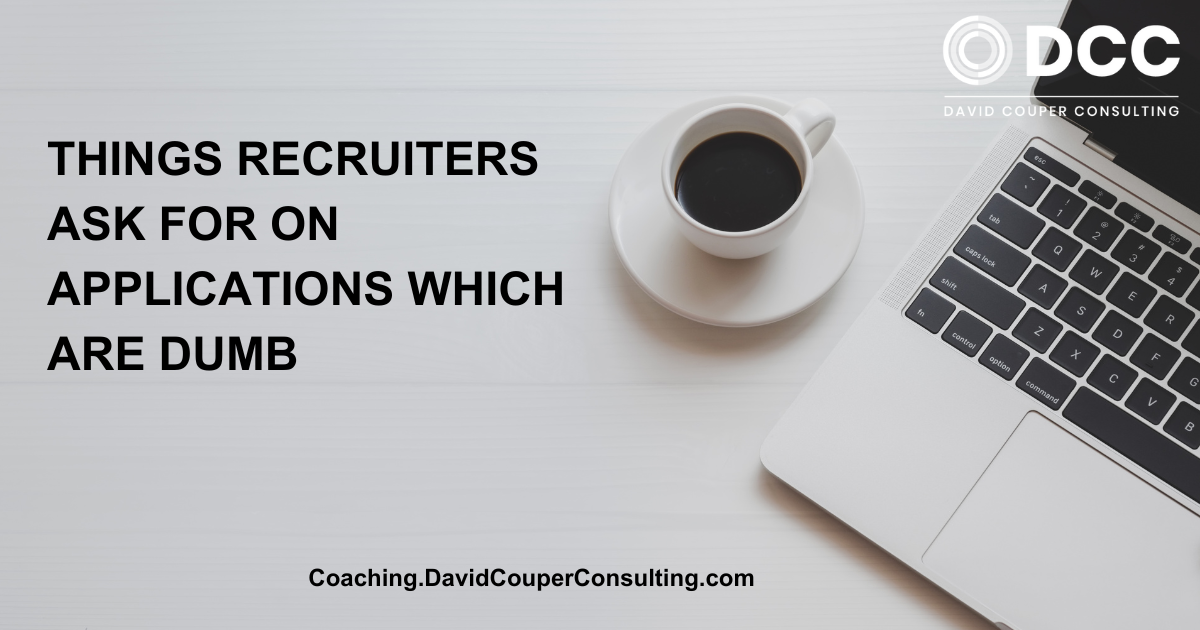 Are you tired of filling out applications that ask for some pretty dumb stuff? Same here.
Let's cut through the nonsense:
References With Addresses and Phone Numbers 
This is only necessary once you've already got the job offer or you're in the final stages. There's no point in bothering your contacts until things are getting serious.
High School Records…Only for Entry-level Jobs
Unless you're going for an entry-level position, your high school grades are ancient history and totally irrelevant. Nobody has time to go searching for that. 
SAT/ACT Test Scores
SAT and ACT scores? Really? Unless you're fresh out of high school, these scores are not worth mentioning. They should be more interested in your current skills and experience.
Next of Kin
Next of kin…That's personal info that can wait until they're actually hiring you. They don't need to know your mom's phone number just yet.
Job History – Why did you leave? What was your salary?
They should ask about your previous jobs and why you left in the interview. No need to fill out a whole separate section for this. Also, salaries shouldn't be relevant. They know what they're paying and they know if the candidate is qualified and a match. If there are any doubts, they can ask you in the interview.
Let's simplify the job application process and spotlight you – your skills, experience, and greatness. Let's focus on what really matters, people.
⏭️ Ready to debunk common interview myths and take your career to the next level? Check out our program by CLICKING HERE or Book a FREE Career Strategy Call and receive your guide.